Surf Therapy
We are specialised in Surf therapy in Mimizan : to help you to charge your batteries and dissolve all your stress !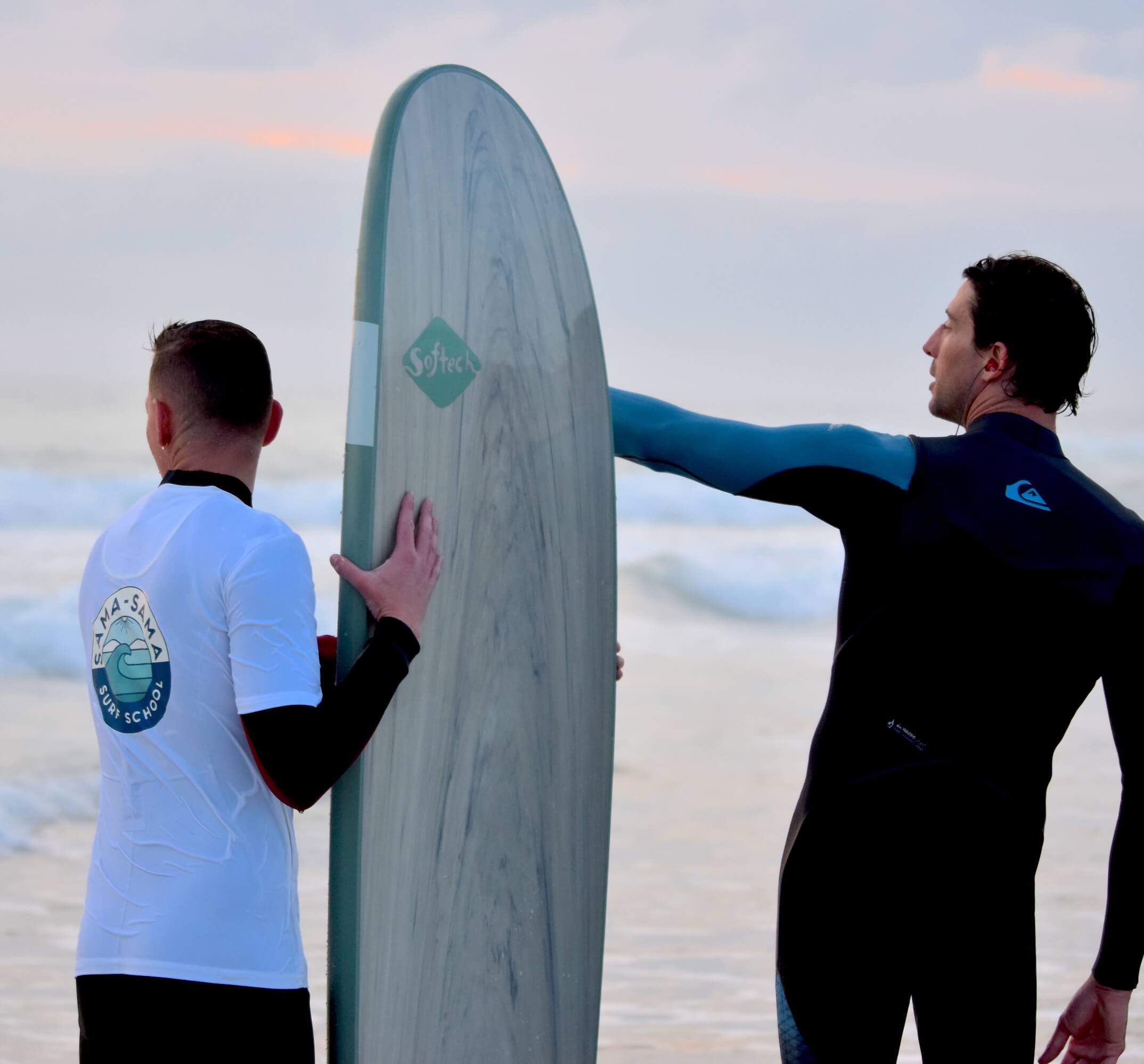 Surf therapy benefits
"To insure that everyone can enjoy the sensation of surfing, it's the reason why we decided to propose surf Therapy lessons. Surf Therapy is using a surfboard to create a mindful and healthy moment. We truly believe that surfing brings positive aspects to someone's life. It's a great solution to help you to keep your body and your mind healthy.
In this program, we don't focus on performance but on the key to understand and enjoy the amazing feeling of connecting to the waves and to the element. We teach you different methods to help you feel the energy, clearing your mind and improving your mental health". 
 Sama-Sama team.
Surf therapy lesson in Mimizan
The ocean inspires freedom : during this lesson give yourself a break and reconnect with nature ! Surf therapy brings a social experience to someone's life and you can learn how to surf in an enjoyable rythme.
If you suffer from physical or psychological issues surf therapy is also affordable for you. Jeremy the surf coach is a former Paramedical employee, he is qualified and can take care of you during this lesson.
Lesson : 1h30 - During the weekend
charge your batteries and dissolve your stress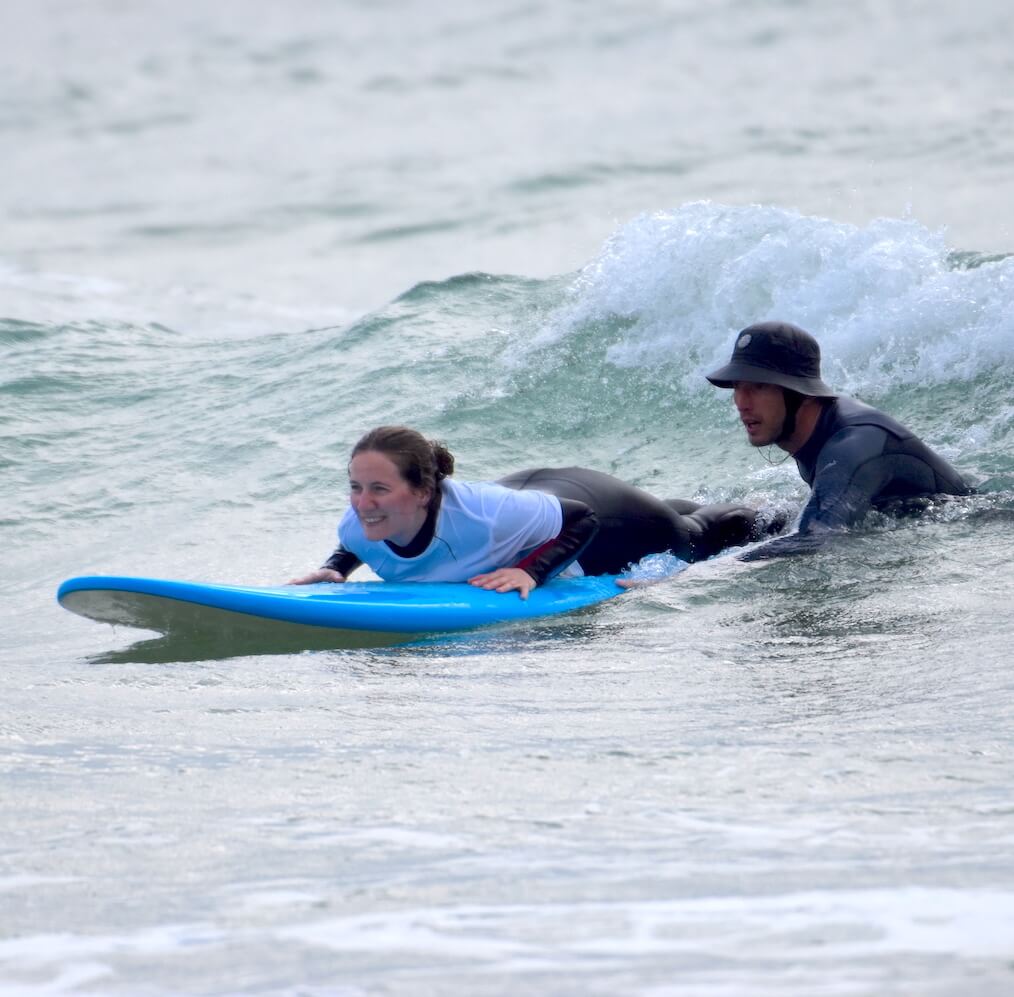 Send a message to Sama-Sama Surf school :
If you need more informations :
2 Rue du Vieux Marché
40200 Mimizan-Plage
Openning Hours
Every days
All summer !
Sama-Sama Surf school
2 Rue du Vieux Marché
40200 Mimizan-Plage