Surf School in Mimizan
Welcome to Sama-Sama surf school. We are passionate and our lessons are accessible for all levels from beginners to advanced.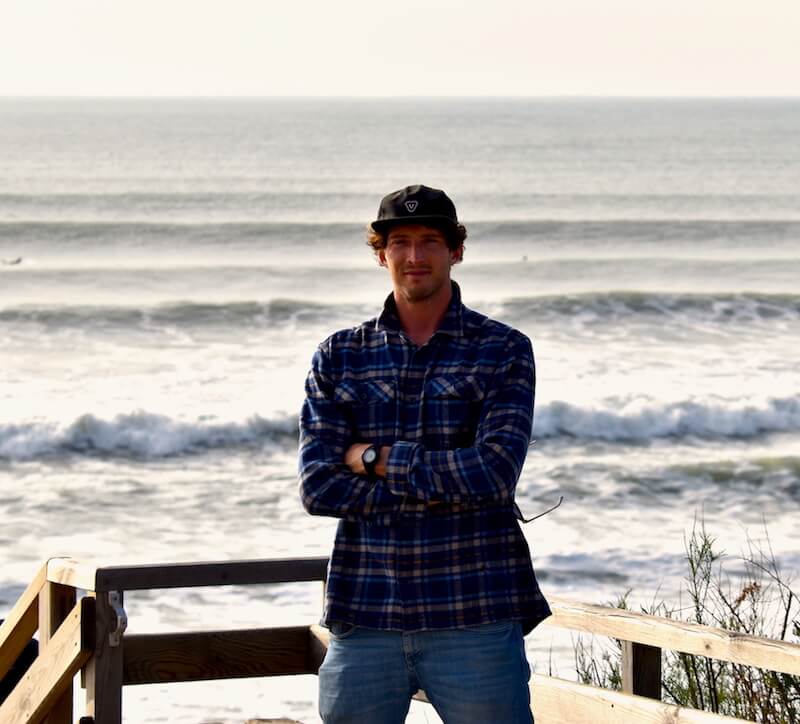 Sama-Sama surf school in Mimizan
Jeremy Huet, surf instructor at Sama-Sama :
« I've been surfing for over 15 years. This sport is part of my daily life. I have been lucky enough to travel a lot and I have surfed some of the best waves in the world : from Bali to Australia, NZ, Mexico and South Africa, not forgetting Mimizan !! I love to pass on my passion to my students and give my best to help them reach their surfing goals, while having a cool time. I'm excited to bring my good vibes to
the Sama-Sama surfing students ».
Sama-Sama surf school spirit
Jeremy's surfing experience :
« I've been working as a surf instructor since 2014. My aim is to transmit my knowledge in a cool and relaxed ambiance. I've had the positive feedback from hundreds of students, from beginners to advanced levels. With the good and right backing, surfing is accessible to all !! Come and join me to ride the waves of Mimizan. »
BPJEPS (pro surf coach diploma)
Speak French, English, Español
surf therapy practice and research
professional experience in France, Spain, Australia, NZ, and Indonesia
medical studies and medical professional experience (qualified radiographer)
The goal : improve while having fun
Sama-Sama is the surf school in Mimizan where you will learn to surf serenely. We make every effort to make sure that you will have a great time : choice of surf spot, material adapted to the conditions, groups by level, coaching adapted to each person's objectives. From a beginner to a confirmed surfer, who wishes to progress, your instructor will adapt in order to help you achieve your goal.
How old do surf lessons start ?
Surf lesson starts at the age of 6 (kids waves garden).
Where the lessons given ?
Meeting the team Sama-Sama direclty at the shop (2 Rue du Vieux marché, Mimizan, in les Landes). And follow the surf coach to the beach, 50 meters from the shop !
How can I book a surf lesson ?
To book a surf lesson in Sama-Sama surf school in Mimizan, you can :
– Call us (+337 49 95 17 18) ;
– Send us a message ([email protected]). Please specify : your name, your age, your phone number, your dates, your level and what lesson are you looking for ;
– visit us at the surf school.
2 Rue du Vieux Marché
40200 Mimizan-Plage
Opening Hours
Every days
All summer !
Sama-Sama Surf School
2 Rue du Vieux Marché
40200 Mimizan-Plage